Leave a Review

For bookings and enquiries 01455 553307

Dining at the Greyhound Inn Restaurant
Enjoy delicious home-cooked food in The Greyhound Inn Restaurant at lunch time and evenings, or in the informal setting of the Lounge and bar throughout the day. Our traditional English fare has a modern twist in style, cooking and presentation, offering good value, well-cooked food using locally sourced ingredients.
With the occasional surprise, the Restaurant menu changes regularly so be sure you tell us your favourite dishes! The Greyhound Inn Restaurant is also open every Sunday evening.
Business or Pleasure
Whether for business or for pleasure, there is something for everyone throughout the day and evening, just like -
Morning coffee with cakes and pastries in the Lounge
The lunchtime bar menu includes some long standing favourites with the addition of some delicious paninis and more filling items such as sausages on a bed of creamy mash and greens
Light bites, sandwiches, paninis, baguettes, sharing platters, burgers and a range of classics – you choose your lunchtime, evening or bar snack favourite. Why not try a 6oz steak burger cooked to your liking in a square bun with salad and homemade relish?
A tempting and irresistible choice of cakes, cheese and desserts
Coffee by Illy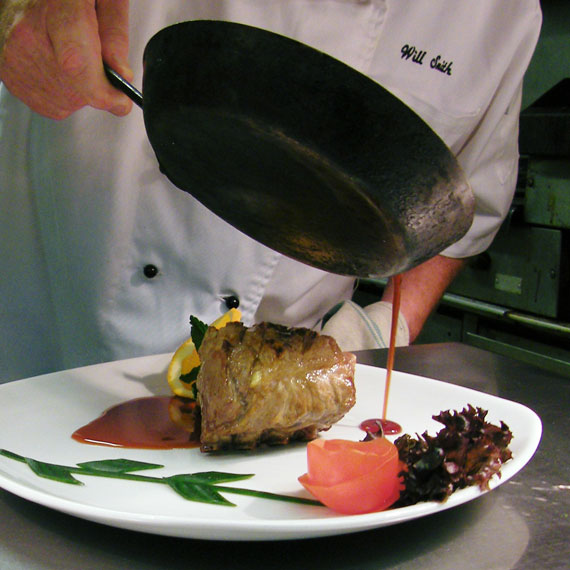 Chefs, Steve Dennis and Will Smith are both highly qualified and have a reputation for providing delicious food (take a peek). We offer diners a comprehensive A La Carte menu and an extensive wine list as well as a lighter lunch menu, available Monday to Saturday from 12 noon until 2pm. On Sunday, our very popular carvery lunch is available between 12.30pm and 2.30pm.
Dine the way you want
Choose from:
The Greyhound Inn Restaurant - A contemporary 21st century dining destination within the heart of our 18th century Coaching Inn and offering a regularly changing menu as well as a Sunday Carvery.
The Vaults - Located in the converted cellar of The Greyhound Coaching Inn and is the ideal choice for a private party, celebration or private event.
The Lounge & Bar - For informal dining, the lounge and bar offer a comprehensive choice of light bites, lunchtime meals, sandwiches and cakes.
To book lunch or dinner please call us on 01455 553307 or email bookings@greyhoundinn.co.uk
Fancy a coffee and a slice of cake; or meeting a client, or an impromtu lunch with a friend? - just pop into the Greyhound and enjoy...
Your Feedback is Important to Us
As a family run independent hotel and restaurant we rely on word of mouth and recommendation. If you have dined with us at the Greyhound, we invite you to leave us a review on Trip Advisor using the link below.
Alternatively please send us your comments by email, post or the contact form. We welcome your feedback, good or bad so that we can continually improve our customer service and your enjoyment of The Greyhound.
You can also read why our customers have placed us Number 1 for our Restaurant in Lutterworth by visiting our Trip Advisor page.

Book a Room
Online booking and real time availability makes it easy to book your accommodation at the Greyhound
Click Here to Book a Room

Greyhound News
Easter Sunday Carvery
March 16th, 2015
EASTER SUNDAY carvery 5th April £15.95 Per Person, Children under 12 £7.95 (main & ice...
Great food in a great place
March 10th, 2015
From March 10th, a new A La Carte Menu is being served in the Greyhound Inn Restaurant, Lu...
More News Items
Stay in Touch
Stay in touch with the Greyhound, sign up for our email newsletter, it's full of news about upcoming events, special offers and much more.