Leave a Review

For bookings and enquiries 01455 553307

Friday Grill
Full on sizzlin', surfin', turfin' & grillin' night at The Greyhound
In this age of austerity, the Proprietor, Robert Eggleston decided to invest in equipment, enabling him to bring the back of house to the front of house and give you an entertaining evening of sizzle, surf, turf and grill.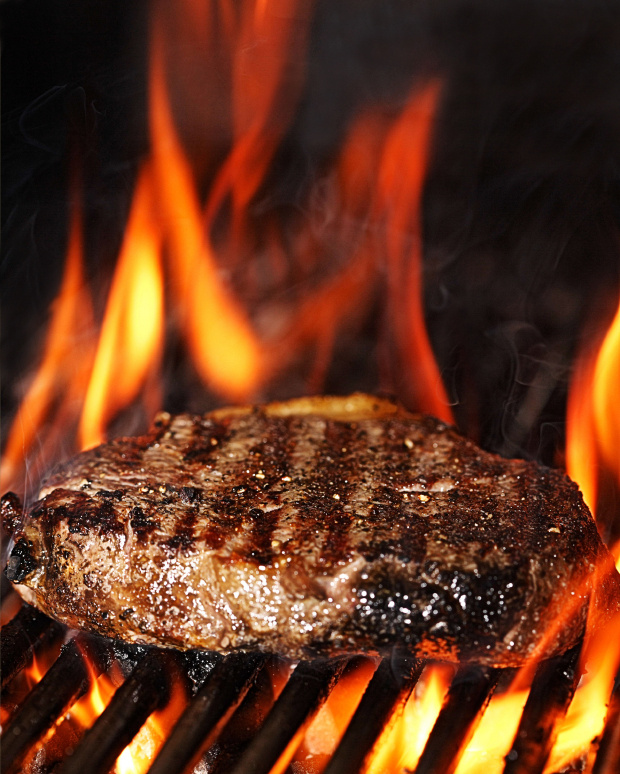 The Greyhound Chefs like a bit of theatre, so we've put them centre stage in an area adjacent to the restaurant where you'll be able to see them perform and be entertained as they grill, sizzle and carve your choice from the Main Catch, The Grill or the Carvery.

It's different to anything else we've ever done before and probably different to anything you've experienced in Lutterworth before!
A year and a half on and it is still proving as popular as in the beginning!
When does it happen?
Every Friday Night from 7pm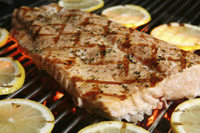 Call 01455 553307 to book your table in either the Restaurant or Lounge or email bookings@greyhoundinn.co.uk.
Below is a sample of some of the menu available each week. But please remember, fish is fresh from the market so we'll be serving what has landed that week along with some other favourites.
Full Menu will be available on the night
To Bait the Hook including:
Moules Marinieres, freshly poached mussels with onions, white wine, garlic, parsley and cream £4.95
Chef's Homemade Chicken Liver Pate with fingers of wholemeal toast £4.95
The Main Catch including:
Fresh Fish from the market and including favourites such as Rainbow Trout, Seabass and Salmon Steaks along with what has landed this week!
All fish is fresh and priced daily and offered with a selection of sauces and dressings
From the Grill including:
Duo of Chicken Kebabs, with a little chilli and tomatoes £9.95
Chef's Mixed Grill, £priced daily
Prime Sirloin Steak £14.95

From the Carvery:
Freshly Roasted Joint of the Day served with vegetables and roast potatoes £9.95
Vegetarian options including:
Mushroom and Leek Stroganoff £9.95
Served With A Timble Of Rice

Desserts including:
Chef's Homemade Desserts £4.95
For a lively, fun evening out on a Friday night with plenty of atmosphere and theatre, call the Greyhound and see what's sizzlin', surfin', turfin' and grillin' this week!

Book a Room
Online booking and real time availability makes it easy to book your accommodation at the Greyhound
Click Here to Book a Room

Greyhound News
New Menu At Greyhound Inn Lutterworth
February 12th, 2014
The menu has been changed from Wednesday 12th February 2014 at The Greyhound Coaching Inn,...
More News Items
Stay in Touch
Stay in touch with the Greyhound, sign up for our email newsletter, it's full of news about upcoming events, special offers and much more.