Leave a Review

For bookings and enquiries 01455 553307

Dining in the Greyhound Inn Restaurant
Dining in the Greyhound Inn Restaurant is an experience that will make you want to keep coming back.
Offering a new dining destination in Lutterworth, The Greyhound Inn Restaurant blends warm and comfortable neutrals and contemporary dining with the traditional setting of the Greyhound Coaching Inn.
Where old meets new, you'll find an odd but surprisingly complimentary fit; the juxtaposition of 18th and 21st century styles and interior design providing an experience that just seems to work.
Our Chefs create delicious home-cooked food to suit every taste; diners can select from a comprehensive A La Carte menu complemented be an extensive wine list.
The Restaurant serves lunch between 12 noon and 2pm and dinner between 7pm and 9.30pm, Monday to Saturday
On Sundays our famous Sunday Carvery is available from 12:30pm until 2:30pm, offering a choice of roast meats and a selection of fresh vegetables as well as a choice of starters and desserts
On Sunday evenings, the A La Carte menu is available from 7pm until 8.45pm
Regularly changing, our Restaurant menu focuses on traditional English cuisine with a modern twist in style, cooking and presentation, offering good value, well-cooked food using locally sourced ingredients.
Guests who prefer vegetarian meals or who require special dietary consideration are carefully catered for, please just let us know when you call to book.
The local dining destination
View a sample menu for the Restaurant and Carvery.
To book please call us on 01455 553307 or email bookings@greyhoundinn.co.uk
The Greyhound Inn Restaurant serves illy coffee!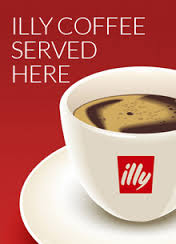 Book a Room
Online booking and real time availability makes it easy to book your accommodation at the Greyhound
Click Here to Book a Room

Greyhound News
Easter Sunday Carvery
March 16th, 2015
EASTER SUNDAY carvery 5th April £15.95 Per Person, Children under 12 £7.95 (main & ice...
Great food in a great place
March 10th, 2015
From March 10th, a new A La Carte Menu is being served in the Greyhound Inn Restaurant, Lu...
More News Items
Stay in Touch
Stay in touch with the Greyhound, sign up for our email newsletter, it's full of news about upcoming events, special offers and much more.