Leave a Review

For bookings and enquiries 01455 553307

History of The Greyhound
Not unnaturally, the history of The Greyhound Coaching Inn and Hotel reflects the up and downs of Lutterworth itself. Historically, Lutterworth sits at the centre of England and for almost always has been at the centre of the road network, now the M1, M6 and A14 are all within 6 miles.
In Georgian times, it was on the principal coach routes, back to Roman times when the Fosse Way and Ermine Street passed near by.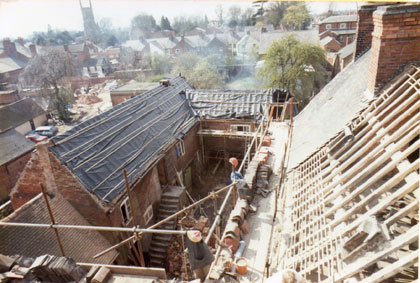 During its Georgian heyday, Lutterworth flourished and on the main road through sat the substantial coaching inns of the Denbigh Arms, the Hind Hotel and The Greyhound. Historically, The Greyhound was the poor relation to its bigger and more prosperous sisters down the street.
On the first day of Spring 1989, Robert Eggleston the present owner, bought what was then a ramshackle, condemned coaching inn which still kept a number of horses in the old stables.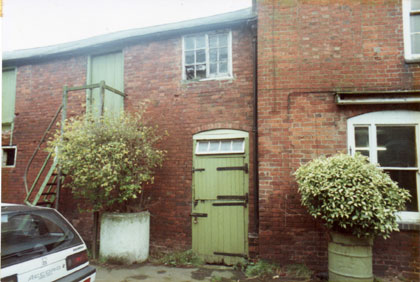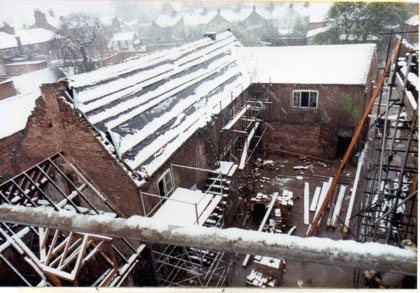 The renovation and refurbishment of the facilities was completed within a year and on 2nd April 1990, the new Greyhound opened its doors as a traditional coaching inn and hotel once more. Within that short period, Robert had completely restored the building to its traditional C18th style offering accommodation and dining in welcoming and traditional comfort.
Today The Greyhound is unfortunately now the only coaching inn still dedicated to its original purpose - that of providing genuine hospitality to both the local dwellers and the weary travellers!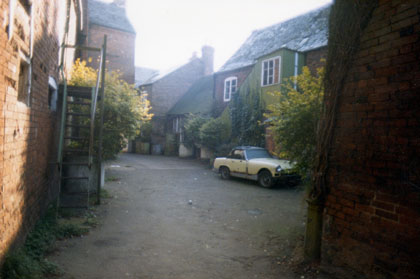 We offer everything from accommodation and dining to conferences and meetings, parties and celebrations. We also provide various events throughout the year. To receive prior notification of events and new menus join our mailing list to receive our newsletter.

Book a Room
Online booking and real time availability makes it easy to book your accommodation at the Greyhound
Click Here to Book a Room

Greyhound News
Easter Sunday Carvery
March 16th, 2015
EASTER SUNDAY carvery 5th April £15.95 Per Person, Children under 12 £7.95 (main & ice...
Great food in a great place
March 10th, 2015
From March 10th, a new A La Carte Menu is being served in the Greyhound Inn Restaurant, Lu...
More News Items
Stay in Touch
Stay in touch with the Greyhound, sign up for our email newsletter, it's full of news about upcoming events, special offers and much more.