View Menu
Sunday Carvery Menu - best to book for Sunday Lunch as it's always popular
View Menu
Breakfast Menu - a selection of breakfast items from the buffet and the kitchen
View Menu
Lunchtime Menu - a selection of Paninis and Sandwiches as well as Light Bites served 12noon - 2.00pm in the Lounge and Bar, Monday - Saturday.
View Menus
Light Bites Menu - available in the Lounge and Bar at lunchtime and in the evenings Monday to Saturday.
View Menu
You'll also find here a selection of Sample Buffet Menus for conferences, meetings, parties and celebrations.
If you have any special dietary requirements, please let us know when you book.
To book lunch or dinner in The Greyhound Inn Restaurant or to reserve a table in the Lounge, please call 01455 553307 or email bookings@greyhoundinn.co.uk
A large selection of tea and coffee is available throughout the day. Just call in, we look forward to seeing you!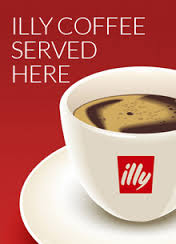 Online booking and real time availability makes it easy to book your accommodation at the Greyhound
Click Here to Book a Room

New Restaurant Menu
April 30th, 2016
New A La Carte Menu is now available in The Greyhound Inn Restaurant. New dishes for this ...
A feast of new menus
February 1st, 2016
Goodbye January. Hello February…and with it a feast of new menus from The Greyhound ...
Mother's Day
January 28th, 2016
Sunday March 6th Just launched our special Mother's Day menu for 6th March. Served 1...
More News Items
Stay in touch with the Greyhound, sign up for our email newsletter, it's full of news about upcoming events, special offers and much more.