Leave a Review

For bookings and enquiries 01455 553307

Menus
The Chefs at The Greyhound Inn have a reputation for providing delicious cuisine and plenty of choice to suit every taste. Our menus change regularly so check back from time to time to make sure you're not missing out on your favourite dish! Or better still, follow us on Facebook or Twitter to keep up to date.
The Greyhound Menu Selection
A La Carte Restaurant Menu - served in contemporary surroundings of The Greyhound Inn Restaurant at lunchtime and evenings
View Menu
Sunday Carvery Menu - best to book for Sunday Lunch as it's always popular
View Menu
Breakfast Menu - a selection of breakfast items from the buffet and the kitchen
View Menu
Lunchtime Menu - a selection of Paninis and Sandwiches as well as Light Bites served 12noon - 2.00pm in the Lounge and Bar, Monday - Saturday.
View Menus
Light Bites Menu - available in the Lounge and Bar at lunchtime and in the evenings Monday to Saturday.
View Menu
You'll also find here a selection of Sample Buffet Menus for conferences, meetings, parties and celebrations.
If you have any special dietary requirements, please let us know when you book.
To book lunch or dinner in The Greyhound Inn Restaurant or to reserve a table in the Lounge, please call 01455 553307 or email bookings@greyhoundinn.co.uk
A large selection of tea and coffee is available throughout the day. Just call in, we look forward to seeing you!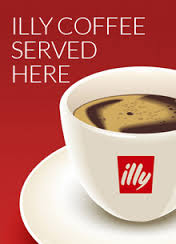 Book a Room
Online booking and real time availability makes it easy to book your accommodation at the Greyhound
Click Here to Book a Room

Greyhound News
Valentines Day
January 7th, 2015
We're ready to treat your loved one to a special Valentines Night Menu! Spoil them f...
New Year..New Menus
January 2nd, 2015
We wish all our customers a very Happy New Year! From 3rd January the Greyhound Inn Restau...
More News Items
Stay in Touch
Stay in touch with the Greyhound, sign up for our email newsletter, it's full of news about upcoming events, special offers and much more.