Leave a Review

For bookings and enquiries 01455 553307

Breakfast Menu
Served
Monday to Friday 7.00am - 9.00am
Saturday & Sunday 8.00am - 9.30am
Help yourself from the buffet counter to a choice of cereals, juices, fruit and pastries
Order from the waiting staff a choice of the following:
Full English breakfast
with local sausage, tomato, mushrooms, bacon, baked beans and a choice of eggs
Grilled kipper
with poached or scrambled eggs
Toast or croissants
Freshly prepared tea or coffee

Download the Breakfast Menu in PDF format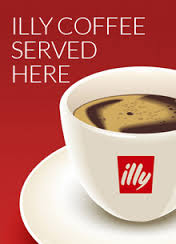 Book a Room
Online booking and real time availability makes it easy to book your accommodation at the Greyhound
Click Here to Book a Room

Greyhound News
Valentines Day
January 7th, 2015
We're ready to treat your loved one to a special Valentines Night Menu! Spoil them f...
New Year..New Menus
January 2nd, 2015
We wish all our customers a very Happy New Year! From 3rd January the Greyhound Inn Restau...
More News Items
Stay in Touch
Stay in touch with the Greyhound, sign up for our email newsletter, it's full of news about upcoming events, special offers and much more.