Leave a Review

For bookings and enquiries 01455 553307

Greyhound Inn Restaurant Menu
The Restaurant menu is available Monday to Saturday 12 noon until 2pm and again from 7pm until 9.30pm.
On Sunday the Restaurant Menu is available from 7pm until 8.45pm only as we serve a Sunday Carvery between 12.30pm and 2.30pm. Here is our current Greyhound Inn Restaurant Menu which you can also download and print.
While You Decide...
Bowl Of Oil & Herb Infused Olives with a Basket Of Speciality Breads, Olive Oil & Balsamic Vinegar £3.00
To Begin...
Homemade Soup With Crusty Bread £5.00
Crisp Rings of Calamari with a Chilli and Garlic Dressing £6.00
Garlic King Prawns, Fusilli Pasta, Cherry Tomato & Chilli Sauce, ganrished with Chives £8.00
Game Terrine, Cumberland Sauce, Toasted Walnut Bread and dressed Leaves £6.00
Baked Portobello Mushroom, Stilton Cheese, Celery & Apple £6.00
Scotch Smoked Haddock, Poached Hens Egg with Minted Pea Puree & Dill & Lemon dressed rocket £6.00
Baked Camembert With Assorted Dipping Breads, Fruit & Chutneys (To Share) £12.00
In The Middle...
28 Day Hung 8oz Rib Eye Steak With A Pink Peppercorn & Brandy Sauce £18.50
Pan Fried Seabass Fillet, Crab & Prawn Bisque & Potato & Swede Dauphinoise £16.00
Breast Of Chicken With Brie & Parma Ham, Spinach & Leek Risotto £12.00
Duo of Fallow Deer Cutlets, Fallow Deer & Beetroot Krornenski, Redcurrant & Red Wine Sauce with Potato & Swede Dauphinoise & Curly Kale £17.00
Button Mushrooms, Courgettes, Tomatoes, Carlic & Pasta Shells, Pesto with Garlic Crostini (v) £11.00
Beer Battered Fillet of Cod With Twice Cooked Chips, Mushy Peas & Homemade Tartar Sauce £12.00

Griddled Steak Burger With Twice Cooked Chips £12.00
Add Bacon or Cheese (Cheddar) £2.00
Award Winning Olde English Pork Sausages, Champ Mash, Curly Kale & Onion Gravy £11.00
Vegetable Risotto with Parmesan Cheese £11.00
A Bit On The Side...
Twice Cooked Chips £3.00
Seasonal Veg £3.00
New Or Champ Mash Potatoes £2.50
Mixed Leaf Salad £3.00
At The End...
Warm Chocolate Brownie With Mixed Nut Brittle & Coffee Ice Cream £5.00
Almond & Sweet Pear Tart & Pear Sorbet £6.00
Tiramisu & Vanilla Ice Cream £5.00
Salted Caramel & Chocolate Cheesecake with Creme Caramel Ice Cream £6.00
Raspberry Tart & Raspberry Sorbet £5.00
Selection of English Cheese £8.00
Choice of Locally Produced Ice Cream & Sorbets £5.00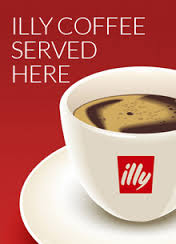 All weights are approximate before cooking
Although we use very few nuts in our dishes and every care is taken, there is a possibility that all dishes may contain traces of nuts
If you have any dietary requirements or allergies please ask for the chef's suggestions.
Our Restaurant Menu changes on a very regular basis so please re-visit or bookmark this page to see the most up to date menu selections.

Book a Room
Online booking and real time availability makes it easy to book your accommodation at the Greyhound
Click Here to Book a Room

Greyhound News
All Change at The Greyhound Lutterworth
November 10th, 2014
Our recent refurbishment of the Lounge and Reception is now complete. Thank you to all our...
Christmas Has Arrived
July 11th, 2014
We have just launched our Christmas Party and Christmas Day Lunch menus and they are avail...
More News Items
Stay in Touch
Stay in touch with the Greyhound, sign up for our email newsletter, it's full of news about upcoming events, special offers and much more.