Baked Salmon with Prawns , Mushrooms and Cream Minted New Potatoes and Mixed Vegetables £12.00
Award Winning, Locally Sourced Pork and Black Pudding Sausages, Creamed Potatoes, Petit Pois & Onion Gravy £11.00
Broccoli and Blue Cheese Pasta with Tossed Salad £11.00
From The Grill...
10 Oz Rib Eye Steak served with Pepper Sauce, Twice Cooked Chips & Onion Rings £19.00
8 oz Prime Sirloin Steak, Onion Rings, Sautéed Mushrooms & Twice Cooked Chips £15.95
Homemade Steak Burger with Twice Cooked Chips £12.00
Add Bacon and Cheese £2.00 extra
Chefs Mixed Grill, Sirloin Steak, Pork & Black Pudding Sausage, Gammon, Chicken with Onion Rings, Mushrooms, Fried Egg & Twice Cooked Chips £19.95
All beef is locally sourced and hung for 28 days
All our ingredients are locally sourced whenever possible
A Bit On The Side...
Twice Cooked Chips £2.50
Seasonal Vegetables £3.00
Minted New Potatoes £2.50
Mixed Leaf Salad £3.00
At The End...
Naughty Chocolate Cake with Vanilla Ice Cream £6.00
Homemade Tiramisu with Vanilla Ice Cream (contains alcohol) £6.00
Nutty Pear and Cranberry Frangipane Tart with Custard Sauce £6.00
Brandied Christmas Pudding with Custard sauce £6.00
Sticky Toffee Pudding with Caramel Sauce £6.00
Warm Chocolate Brownie with Chocolate Sauce & Vanilla Ice Cream £6.00
Selection of English Cheese, Relish, Biscuits and a glass of Port £8.00
Choice of Locally Produced Ice Cream & Sorbets £5.00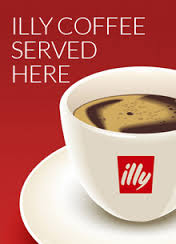 All weights are approximate before cooking
Although we use very few nuts in our dishes and every care is taken, there is a possibility that all dishes may contain traces of nuts
If you have any dietary requirements or allergies please ask for the chef's suggestions.
Our Restaurant Menu changes on a very regular basis so please re-visit or bookmark this page to see the most up to date menu selections.

Online booking and real time availability makes it easy to book your accommodation at the Greyhound
Click Here to Book a Room

Stay in touch with the Greyhound, sign up for our email newsletter, it's full of news about upcoming events, special offers and much more.