Leave a Review

For bookings and enquiries 01455 553307

Greyhound Inn Restaurant Menu
The Restaurant menu is available Monday to Saturday 12 noon until 2pm and again from 7pm until 9.30pm.
On Sunday the Restaurant Menu is available from 7pm until 8.45pm only as we serve a Sunday Carvery between 12.30pm and 2.30pm. Here is our current Greyhound Inn Restaurant Menu which you can also download and print.
Christmas A La Carte Menu
Available from Saturday 29th Nov
While You Decide...
Bowl Of Oil & Herb Infused Olives with a Basket Of Speciality Breads, Olive Oil & Balsamic Vinegar £3.00
To Begin...
Homemade Soup With Crusty Bread £5.00
Slices of Smoked Gressingham Duck Breast, Orange, Pineapple & Rocket Salad with Lime & Coconut Dressing £7.00
Poached Button Mushrooms, Paprika Cream, Lemon Juice & Pickles, Thimble of Aromatic Rice £5.00
Smooth Chicken Liver Parfait, Apple and Fig Chutney & Toasted Walnut Bread £6.00
Fillet of Rainbow Trout with Homemade Sweet Basil Pesto £6.00
Brie, Chestnut & Cranberry Parcel with Mango & Sweet Chilli Sauce £5.00
The Festive Sharing Platter - Chicken Goujons, Pigs in Blankets, Brie & Cranberry Crisp Fruit & Sausage Meat Stuffing, Celery Sticks with Sauces and Mixed Leaves £13.00
In The Middle...
Roast Harborough Pork Tenderloin, Spiced Sausage, Black Pudding, Smoked Bacon with Apple & sage Sauce, Roast New Potatoes & Kale £13.00
Prime 8oz Sirloin Steak, Dijon Mustart Sauce with Twice Cooked Chips, Cherry Tomatoes, Rocket and Onion Rings £17.00
Tuna Supreme, Leeks, Courgette & Button Mushrooms cooked with Garlic and Tomatoes with Minted New Potatoes £13.00
Festive Chicken, Gammon & Cranberry Pie in a Cream Sauce with Puff Pastry, Roast New Potatoes & Medley of Vegetables £13.00
Duo of Fallow Deer Cutlets, Fallow Deer & Beetroot Krornenski, Redcurrant & Red Wine Sauce with Potato & Swede Dauphinoise & Curly Kale £17.00
Button Mushrooms, Courgettes, Tomatoes, Garlic & Pasta Shells, Pesto with Garlic Crostini £11.00
Beer Battered Fillet of Cod With Twice Cooked Chips, Mushy Peas & Homemade Tartar Sauce £12.00

Griddled Steak Burger With Twice Cooked Chips £12.00
Add Bacon or Cheese (Cheddar) £2.00
Award Winning Olde English Pork Sausages, Champ Mash, Curly Kale & Onion Gravy £11.00
Vegetable Risotto with Parmesan Cheese £11.00
A Bit On The Side...
Twice Cooked Chips £3.00
Seasonal Veg £3.00
New Or Champ Mash Potatoes £2.50
Mixed Leaf Salad £3.00
At The End...
Warm Chocolate Brownie With Mixed Nut Brittle & Coffee Ice Cream £5.00
Blueberry Cheesecake with Vanilla Ice Cream £6.00
Christmas Pudding with Special Panatoni Ice Cream £6.00
Chocolate & Banana Pudding with Salted Caramel Sauce £5.00
Plum & Butter Crumble with Vanilla Ice Cream £5.00
Selection of English Cheese £8.00
Choice of Locally Produced Ice Cream & Sorbets £5.00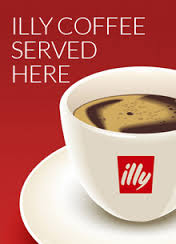 All weights are approximate before cooking
Although we use very few nuts in our dishes and every care is taken, there is a possibility that all dishes may contain traces of nuts
If you have any dietary requirements or allergies please ask for the chef's suggestions.
Our Restaurant Menu changes on a very regular basis so please re-visit or bookmark this page to see the most up to date menu selections.

Book a Room
Online booking and real time availability makes it easy to book your accommodation at the Greyhound
Click Here to Book a Room

Greyhound News
All Change at The Greyhound Lutterworth
November 10th, 2014
Our recent refurbishment of the Lounge and Reception is now complete. Thank you to all our...
More News Items
Stay in Touch
Stay in touch with the Greyhound, sign up for our email newsletter, it's full of news about upcoming events, special offers and much more.