Leave a Review

For bookings and enquiries 01455 553307

Wedding Receptions
Planning your wedding reception or wedding breakfast is easy and hassle-free when you choose the Greyhound Coaching Inn Lutterworth.
Choose from The Vaults or the Christina Room and let the staff at the Greyhound take care of everything else.
Our Chefs provide superb cuisine to suit every taste. You can select from various wedding breakfasts or work with our Head Chef to design your own menu. Our menus are complemented by an extensive wine list.
For your evening reception we can turn any of the rooms into a party venue complete with dance floor, disco, bar and hot or cold buffet meal.
Making your wedding reception fabulous
The Weddings and Evetns team at the Greyhound is always happy to help you with your wedding reception ideas. Please call on 01455 553307 or email us if you prefer. As well as planning the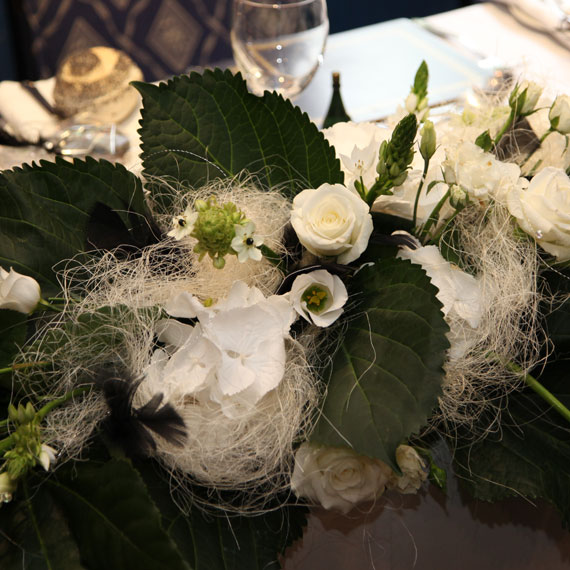 special elements of your wedding reception and making sure your details are perfect, we will also help you source wedding stationery, floristry, wedding photographers, table decorations, guest favours and all the other details that you may require.
During the summer months, you can also take advantage of the beautiful ambience of the Courtyard, using it for your pre-dinner drinks, wedding photographs and evening wedding party. Take a look at some previous weddings>
And to complete your wedding reception we offer the bride and groom our 4-poster bedroom. The Greyhound has 32 en-suite bedrooms all individually decorated and with the traditional comforts and unique character that you'd expect in a 18th century coaching inn and hotel.
At the Greyhound Coaching Inn you can expect traditional first-class hospitality and first-class customer service. We are here to make your wedding reception or wedding party a special occasion for you and your guests to remember your special day.
When you're looking for a venue for your wedding reception or wedding party, The Greyhound Hotel in Lutterworth has everything to offer.
View and download our wedding brochure or call us on 01455 553307 for more information or to discuss your wedding reception.

Book a Room
Online booking and real time availability makes it easy to book your accommodation at the Greyhound
Click Here to Book a Room

Greyhound News
Easter Sunday Carvery
March 16th, 2015
EASTER SUNDAY carvery 5th April £15.95 Per Person, Children under 12 £7.95 (main & ice...
Great food in a great place
March 10th, 2015
From March 10th, a new A La Carte Menu is being served in the Greyhound Inn Restaurant, Lu...
More News Items
Stay in Touch
Stay in touch with the Greyhound, sign up for our email newsletter, it's full of news about upcoming events, special offers and much more.