The Greyhound Coaching Inn, Lutterworth
Hotel and Restaurant
The Greyhound Coaching Inn is a charming and traditional 18th Century coaching inn located in the South Leicestershire town of Lutterworth. A family-owned hotel, it has been sympathetically restored by Robert Eggleston to provide a relaxed and welcoming atmosphere.
You'll receive a warm welcome to our Grade II listed hotel and be offered delicious home-cooked food in the contemporary surroundings of The Greyhound Inn Restaurant, Monday to Wednesday, and Saturday evenings, or in the informal setting of the bar and lounge. As well as serving real ale, the bar and lounge offer a comfortable and relaxed atmosphere to meet with friends, family, or colleagues. Coffee and refreshments are available throughout the day.
We have 33 en-suite bedrooms all decorated to a high standard and full of charm and individuality.
The unique atmosphere of the beautiful Regency-style Christina Room makes us a popular venue for weddings, celebrations, and parties as well as for conferences and meetings.
Open All Day
We are open all day, every day for accommodation, and for drinks & coffee in the lounge bar. We offer an evening food service in the bar and restaurant Monday - Wednesday, and on Saturday (please see details of food service below).
Open all day and evening for beverages and hot drinks.
Evening food service: Monday to Thursday 6pm - 9pm; Friday to Saturday 6.30pm - 9.30pm. Please try to book in advance. See menu.
We are not currently serving food on Sundays, except for private functions.
Make a table reservation
Christmas Parties at The Greyhound 2023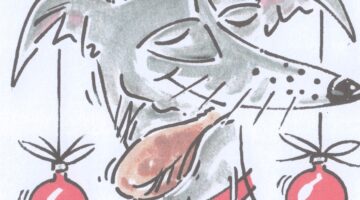 Christmas Party Menu Sat 25 Nov - Sat 23 Dec including private parties. Two courses £20. Full details and how to book.
Fabulous Evening Menu Monday - Saturday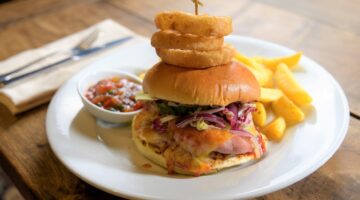 New Winter Menu is available Mon-Thurs 6-9pm; Fri-Sat 6.30-9.30pm. Table service. Please book in advance if possible.
Unique Weddings Reception Venue 2023/2024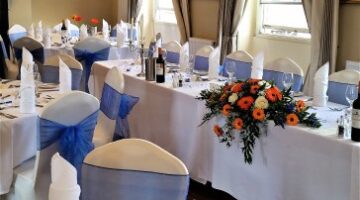 Your wedding, your way. Unique venue to celebrate your special day. Availability 2023/2024. Book a venue tour!
Current Jobs at The Greyhound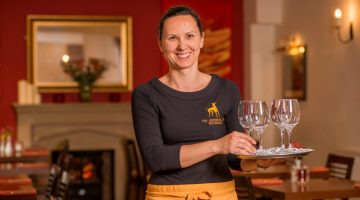 Want to join our friendly team? See the current job vacancies we have and how to apply. You can also apply through our page on Indeed.
Conferences and Meetings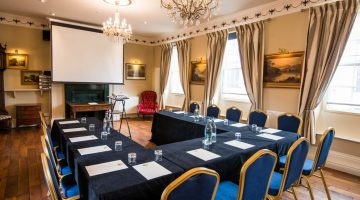 For conferences, seminars, sales meetings or other types of events, we provide dedicated facilities and all the attention to detail you need from our friendly team.
Comfortable accommodation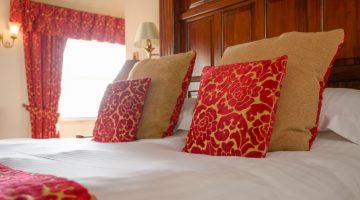 We offer 33 ensuite bedrooms, including four-poster, doubles, family and twins. Each individually designed and furnished to a high specification.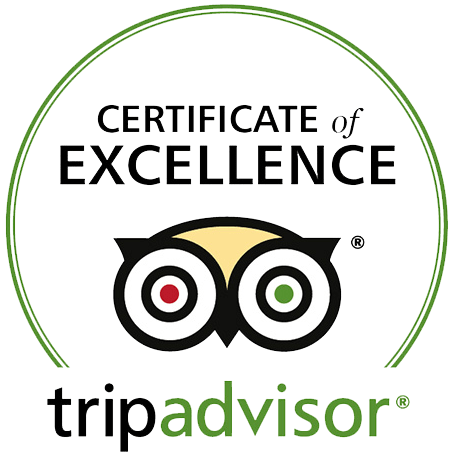 Certificate Of Excellence Trip Advisor Award
As a family owned and managed hotel we rely on word of mouth and recommendation. We are particularly pleased to receive the Trip Advisor Excellence Award.
Read our Reviews
Booking.com
We're delighted our reviews on Booking.com have resulted in the following rating.