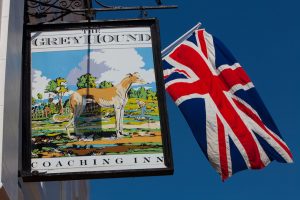 During the Jubilee Holiday celebrations, the Greyhound Coaching Inn and Hotel will be open for business as usual.
Retaurant and lounge bar are open for lunchtime and evening snacks and meals. The courtyard is in full bloom and if the weather holds, it is the perfect setting for drinks and conversation with friends and family.
We hope you all have a great Jubilee holiday!
Posted