The Greyhound Inn Restaurant
We hope that dining in the Greyhound Inn Restaurant is an experience that will make you want to keep coming back. Our in-house Chef, Steve and his team, work hard to create delicious home-cooked food to suit every taste. Our comprehensive Restaurant Menu is complemented by an extensive wine list.
We offer a different kind of dining destination in Lutterworth, blending warm and comfortable neutrals and contemporary dining with the traditional setting of the Greyhound Coaching Inn. Where old meets new, you'll find an odd but surprisingly complementary fit where the juxtaposition of 18th and 21st-century styles and interior design provide an experience that just seems to work.
The Restaurant is open at the following times:
Serving Dinner
Monday - Thursday between 6.00pm and 9.00pm
Friday - Saturday between 6.30pm - 9.30pm
Please note there is currently no food service on Thursday, Friday, or Sunday. The Restaurant is available for private functions.
The lounge bar however is open all day, every day for tea, coffee, and beverages.
View Evening Menu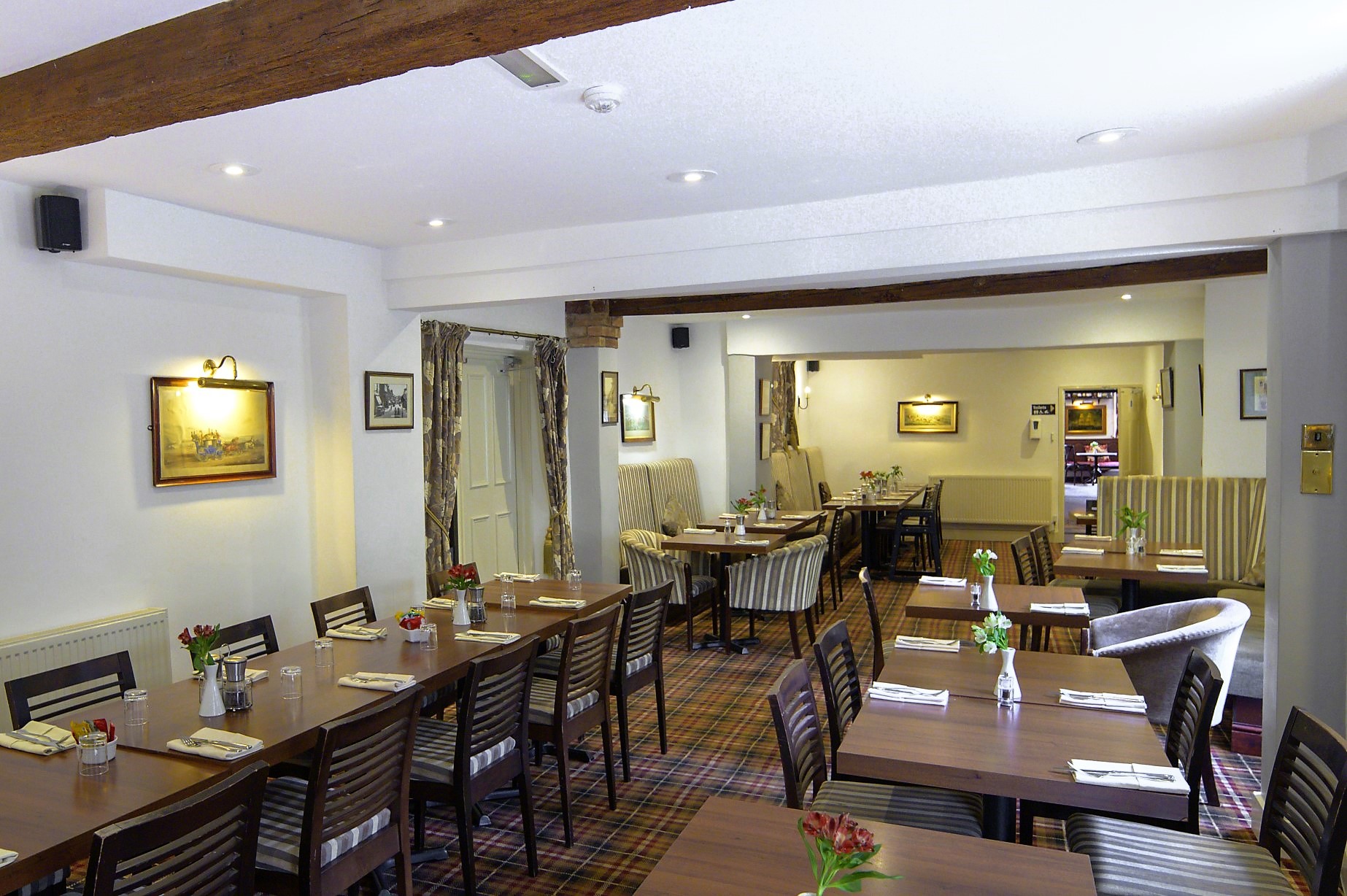 Regularly changing menu
Our Restaurant menu changes regularly and focuses on traditional English cuisine with a modern twist in style, cooking and presentation. We believe our menu offers great value, with well-cooked food using locally sourced ingredients.
Guests who prefer vegetarian meals or who require special dietary consideration are carefully catered for. Please just let us know when you call to book.
Sunday carvery lunch
We're famous for our Sunday Carvery Lunch but unfortunately, we are not able to offer this at the current time.
For the time being, there will be no food service on Sunday.