Events 2020
We have a busy schedule of Comedy Dining Events for you in 2020. All Comedy Dining Events include a welcome drink, 3-course dinner, the services of a drinks waiter and three hours of laugh out loud classic comedy as the very talented actors play out their stories.
Tickets are just £39.95 per person and we take both individual and group bookings. Tickets can be purchased by calling 01455 553307, calling into Reception or by email.
Tickets are on sale now for all events.
Click the individual events below for more details of the evening and to look at the menu. Please select your menu choices at time of booking.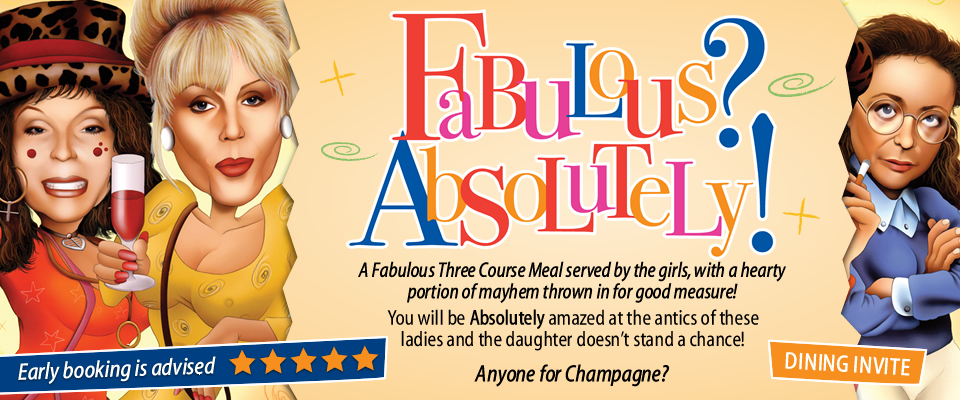 Fabulous? Absolutely!
Saturday 26th September 2020.
Coronavirus update: This event is cancelled.
Event Details
Stay the Night
Don't forget we're a hotel! That means you can enjoy the entertainment of one of our Comedy Dining evenings and when the fun and games are over, you can go to bed with zero effort! 
We offer a special accommodation package for Comedy Dining dinner guests. See individual event pages for details.