**SOLD OUT**
**Christmas Special**
Only Fools and Three Courses at The Greyhound
Saturday 8th December 2018
Del Boys Xmas Bash!
£39.95 per person to include:
A Pimms & Fruit Cocktail on arrival
3-course meal including tea / coffee served in The Christina Room
Drinks waiter*
Show starts in the Bar at 7.30pm
Group and individual bookings - please let us know the size of your party so we can seat you together.
We expect an early sell out for this event as tickets are selling fast, so don't delay - tickets available from Reception or by calling 01455 553307.
Please select your menu choice when you buy your ticket. See menu below.
*Show lasts approximately 3 hours. Drinks not included in ticket price, please order from your waiter.
Dress code: Smart casual (no trainers please)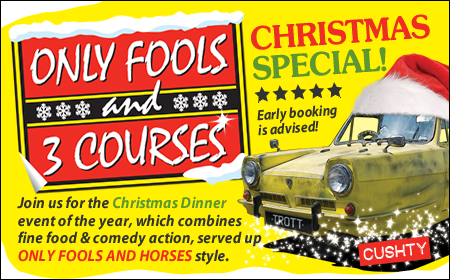 Join us for the Christmas Dinner event of the year, which combines fine food and Comedy action, served up ONLY FOOLS AND HORSES style.
Marlene & Boycie are hosting a Christmas Dinner, but will things go to plan with Del, as one of the Three Wise Men, Rodney Arc Angel Gabriel and Trigger as an ELF!
Uncle Albert is roaming around with Mistletoe in his cap?
An Evening of chaos and mayhem with an extra large portion of comedy is the order of the night.
Expect a big fun night out in a friendly party atmosphere with some of the finest comedy actors in the land, professionally produced to the highest standards with your enjoyment at the top of the menu.
Del Boys Xmas Bash Menu
Please provide your menu choice when purchasing your ticket.
Choose one item from each section.
Au Revoir (welcome)
A warm welcome with a Pimms & Fruit Cocktail
A Nibble
Tarty Brie & Mushroom Quiche with Pineapple Salsa
or
Tomato, Roast Cherry Tomato & Basil Soup
Get Stuck In
Traditional Roast Turkey (No Giblets a la Grandad), Bacon Roll & Savoury Stuffing
or
"Mange Tout" Green Vegetable Risotto Served with Seasonal Vegetables, Pommes du Terre Roasties &
New Potatoes
Sweet Enough
Plum Duff & Triggers Thick & Creamy Rum Sauce
(Xmas Pudding & Rum Sauce)
or
Rodney's Citrus Cheesecake with Ice Cream (Lemon & Orange)
Coffee & Petit Pois
Donwload and share Delboys Xmas Bash Menu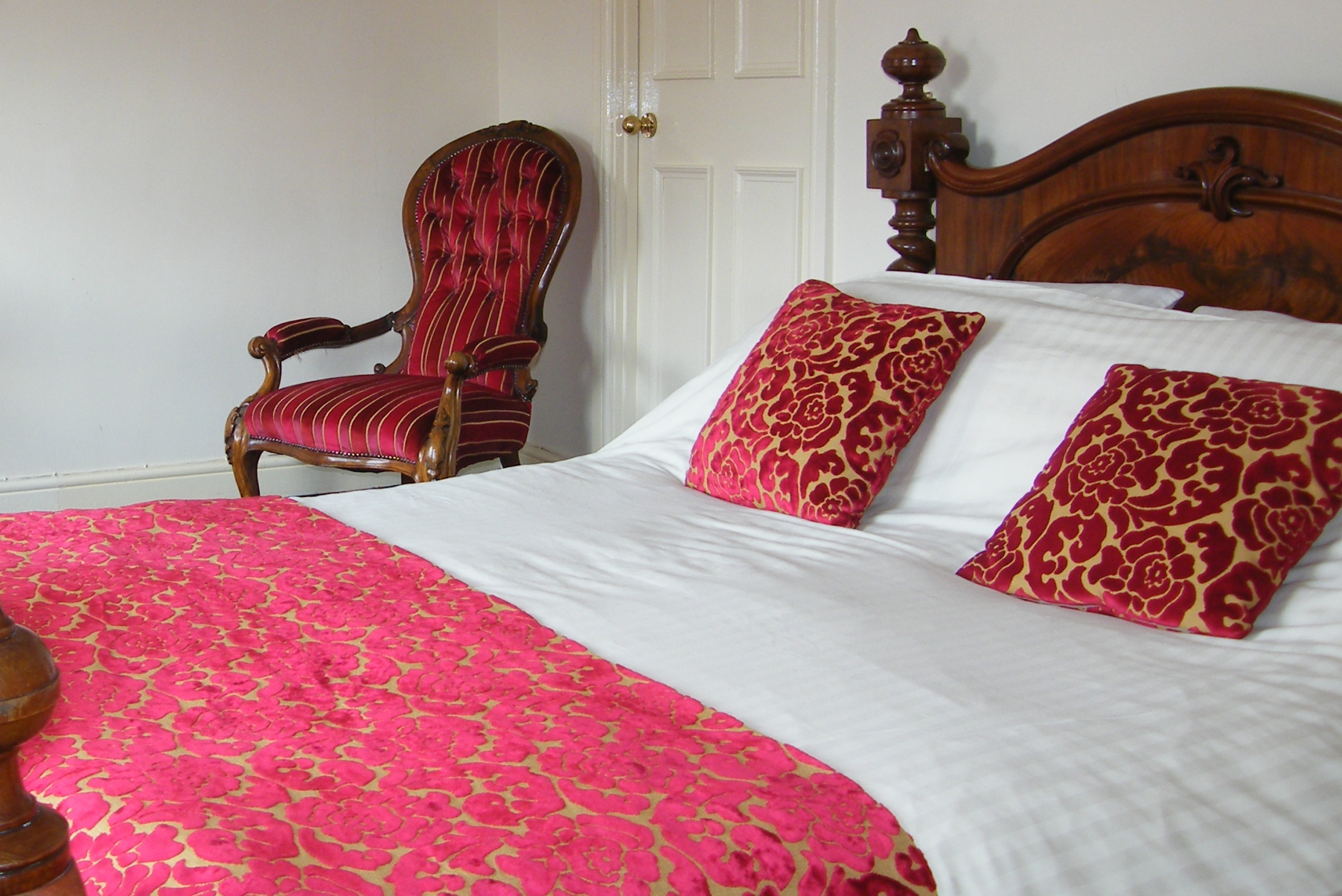 Stay the Night
For our Only Fools and Three Courses guests we have a special accommodation offer for Saturday 8th December 2018.
Two people sharing a Classic Double Room similar to the one shown, just £80 including breakfast!
To book, please call 01455 553307 or email.