Weddings at The Greyhound Coaching Inn
A very special weddings venue
We believe we have a very special weddings venue. One where you'll find a blend of the 18th and 21st centuries. The Greyhound is a traditional 18th-century former coaching inn which has retained its charm and individuality as we've blended with it excellent cuisine, customer service and attention to detail.
The unique setting and ambiance of The Greyhound with its cobbled courtyard, individual character, and superb cuisine provides the perfect atmosphere for your wedding reception whether you choose a traditional wedding breakfast and evening reception, a less formal wedding celebration or just a great big party!
We are an unbranded family-run venue built on traditional values and where reputation and the views of our customers really do matter. That's why we also believe your wedding should be just as you wish it to be. So, you'll find our service is created around you, giving you choice and flexibility to design your day.
It's your wedding, your way, so you can choose an all-inclusive package or we will help you to design your own.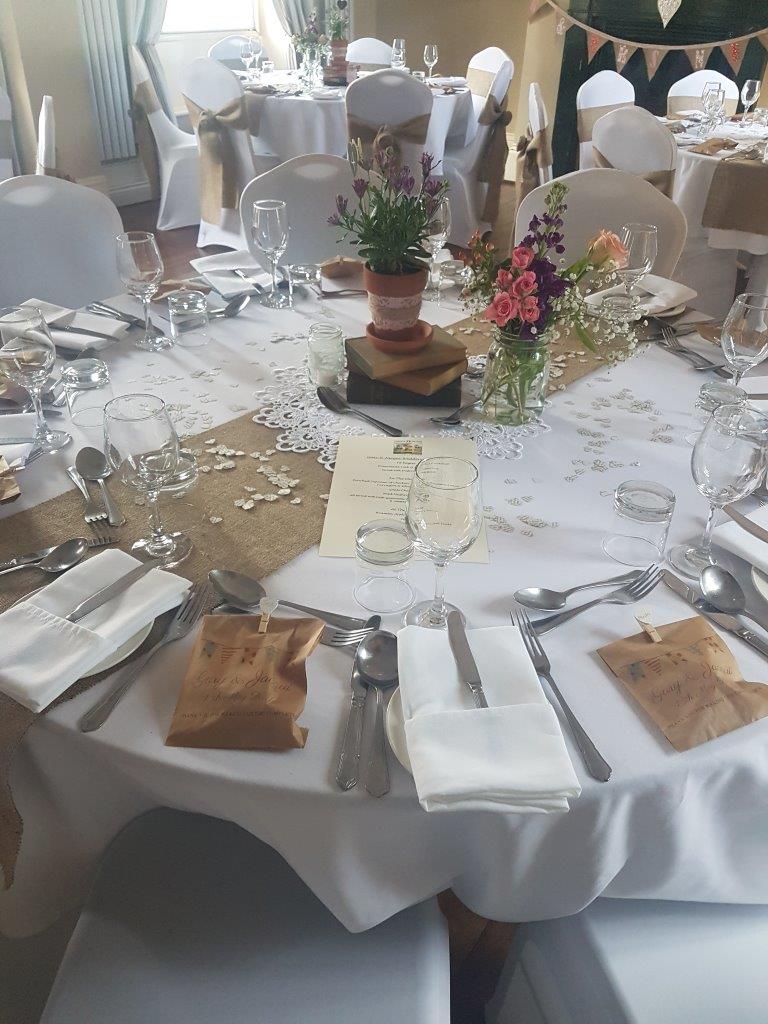 Your Wedding, Your Way
We design your wedding package especially for you because we understand that you may want to design your own wedding reception or may wish to have a quieter wedding celebration with fewer guests.
The Greyhound is very flexible and we will work with you to create your own bespoke package. Make sure you take a look at all our rooms when you visit us and we will advise the best option for the style, atmosphere and size of wedding celebration you wish to create.
To help you plan and budget for one of the most important days of your life, we have also created an All-Inclusive Wedding Package which provides all you need to make your celebration special.
Your Wedding Breakfast
We host most Wedding Receptions in the elegant Regency-styled Christina Room on the first floor where we can cater for 50-day guests.
It is a beautiful well-proportioned classic Regency-style room filled with light, charm, and character. There is a small anteroom and balcony for your guests to mingle.
You can also use the contemporary setting of The Greyhound Inn Restaurant, where we can cater for 40 day guests. Located on the ground floor, the Restaurant was, up until 25 years ago, horse stables. It has now been transformed to become a contemporary yet intimate setting.
Your Evening Wedding Event
Your evening event for up to 120 guests is hosted in The Greyhound Inn Restaurant.
Here we can accommodate a band or disco, and your guests can make use of the lounge and the bar too. And, of course, the outside space of The Courtyard at The Greyhound is ideal for al fresco celebrations.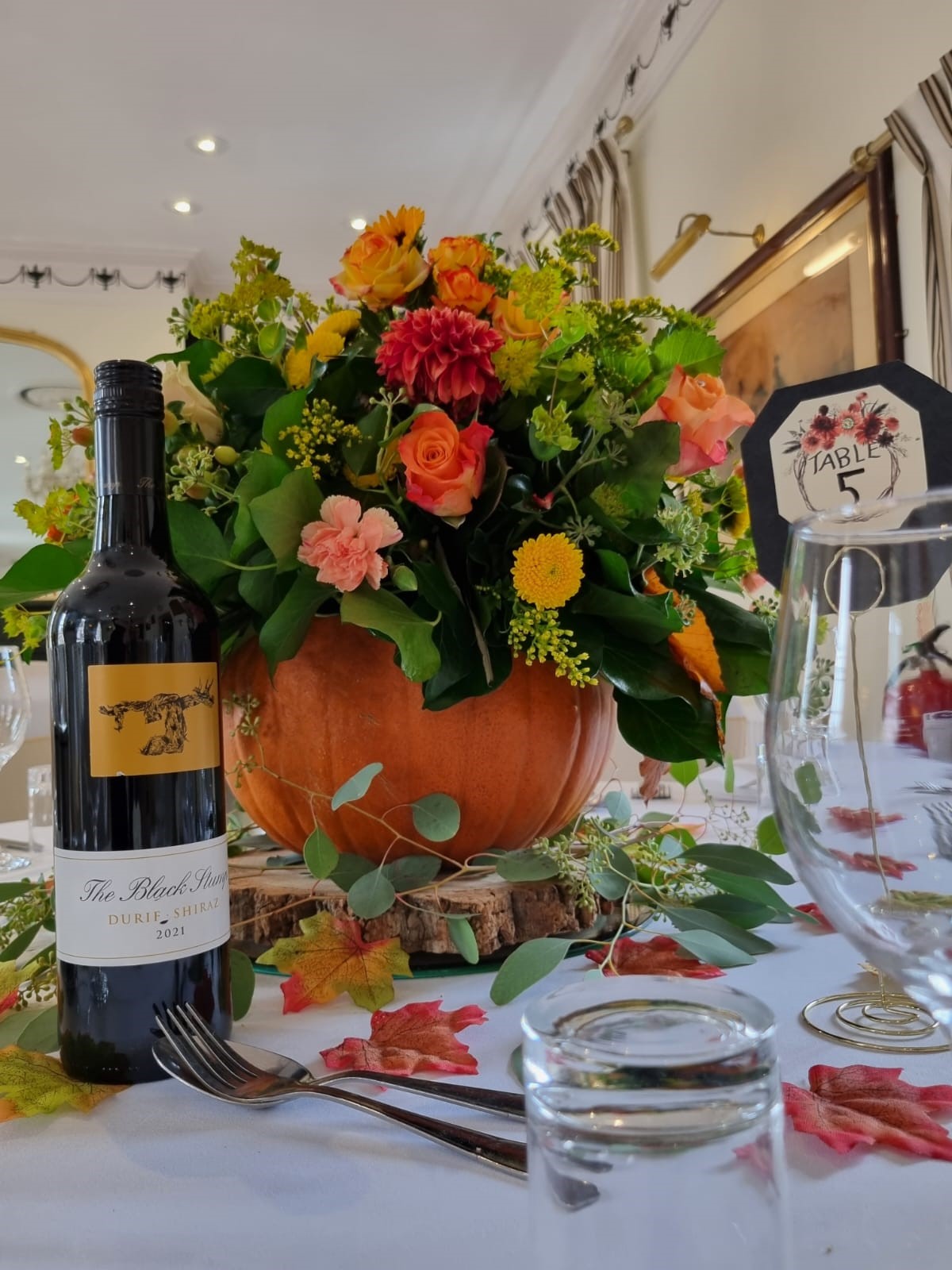 Your Wedding, Your Personality
We work with you to create the wedding reception theme you want.
Whether that is a traditional-style wedding or a wedding theme with a modern twist such as shabby chic, retro, gothic or outrageously colourful!
From a full-on daytime reception, evening event and full-house of accommodation to smaller, more intimate celebrations with fewer guests, we offer you choice in how you celebrate your wedding.
We'll help you with ideas for table decorations, seating plans, centrepieces, guest entertainment, catering choices and more. We can also help you source wedding stationery, floristry, wedding photographers, guest favours and all the other details that you may require.
During the summer months, you can take advantage of the beautiful ambiance of the Courtyard, using it for your pre-dinner drinks, wedding photographs and evening wedding party.
Accommodation for Weddings
At some point, even the most hardy party goers will want to go to bed. That makes The Greyhound an ideal choice. We have 33 ensuite bedrooms, each with its own charm and character that you'd expect in an 18th-century coaching inn.
All wedding guests are offered a special accommodation rate which is fully inclusive of Full English Breakfast the following morning.
With our All-Inclusive weddings package, a complimentary four-poster bridal suite awaits the happy couple, along with a bottle of Prosecco.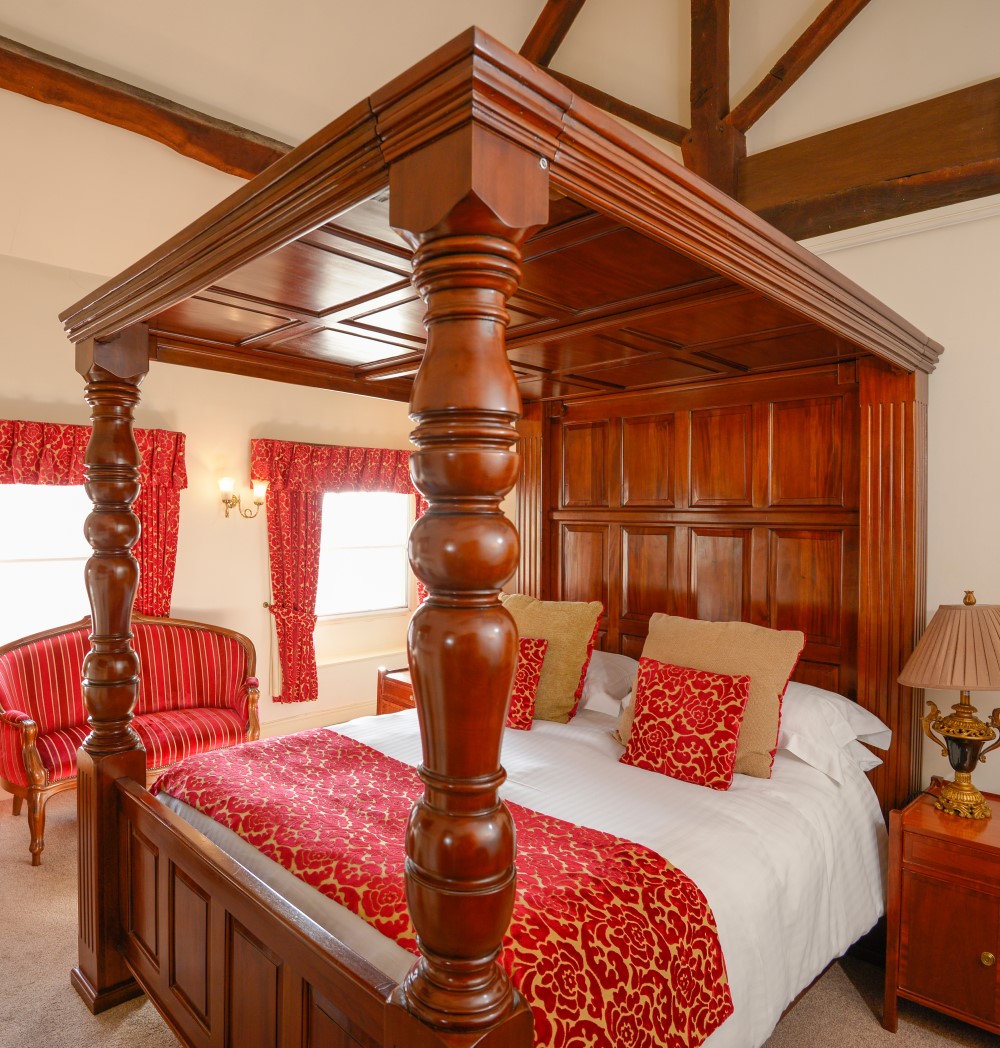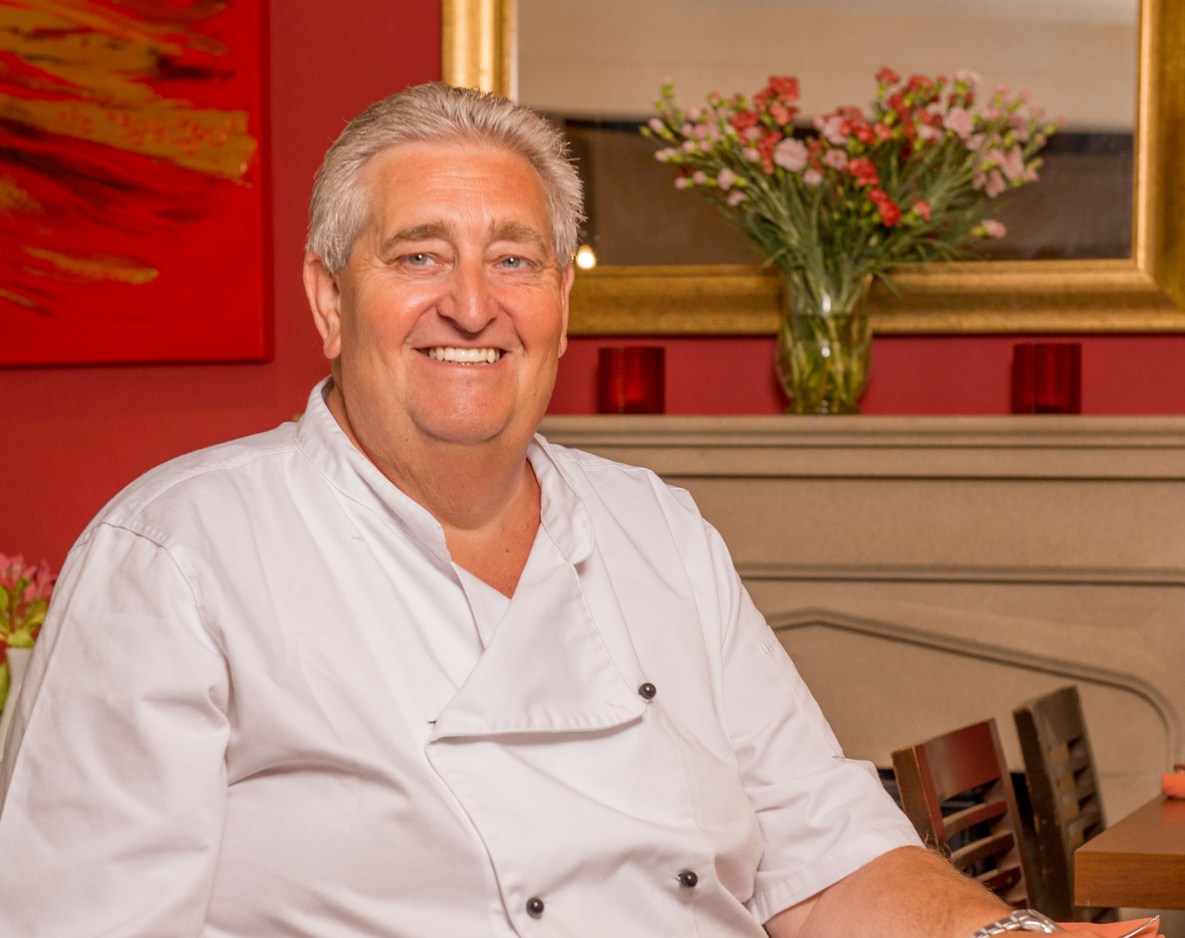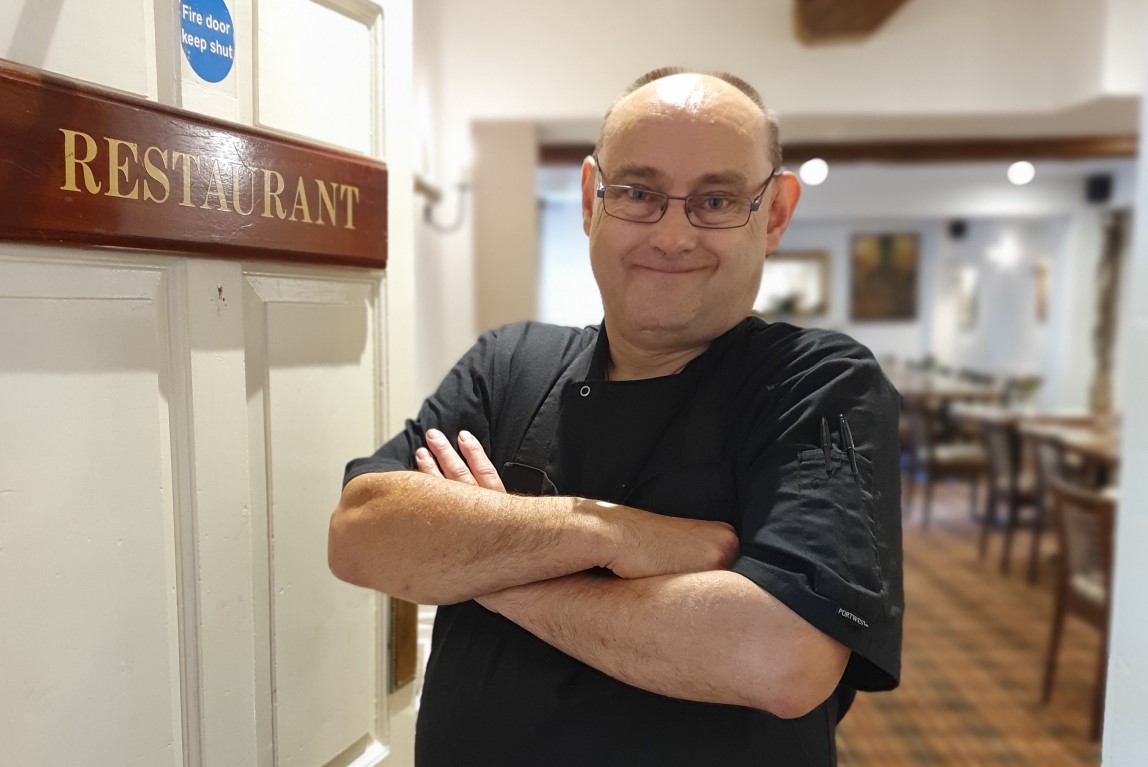 Catering for Weddings
Our professional team of in-house Chefs and caterers take great pride in providing delicious, home-cooked, freshly prepared food.
Chefs Steve and Dave are always happy to meet with you to discuss your menus and dietary requirements. Whatever ideas you have for the catering on your special day, bring them with you to share with our Chefs.
Our Wedding menus are complemented by an extensive wine list.
For your evening wedding reception, we offer a selection of hot and cold buffet options as well as baps and burgers, dressed buffets, and more - simply discuss your ideas with Steve and Dave, and they'll sort it for you!
Download, print or share our Weddings Brochure
At the Greyhound Coaching Inn you can expect traditional first-class hospitality and first-class customer service. We are here to make your weddings reception or wedding party a special occasion for you and your guests to remember fondly.
When you're looking for a venue for your Wedding Reception or Wedding Party, The Greyhound Hotel in Lutterworth has everything to offer. We are conveniently located only a few minutes from J20 of the M1 with easy access to all major road networks in the Midlands.